The Asberry at Barry Farm
Affordable rental homes for seniors.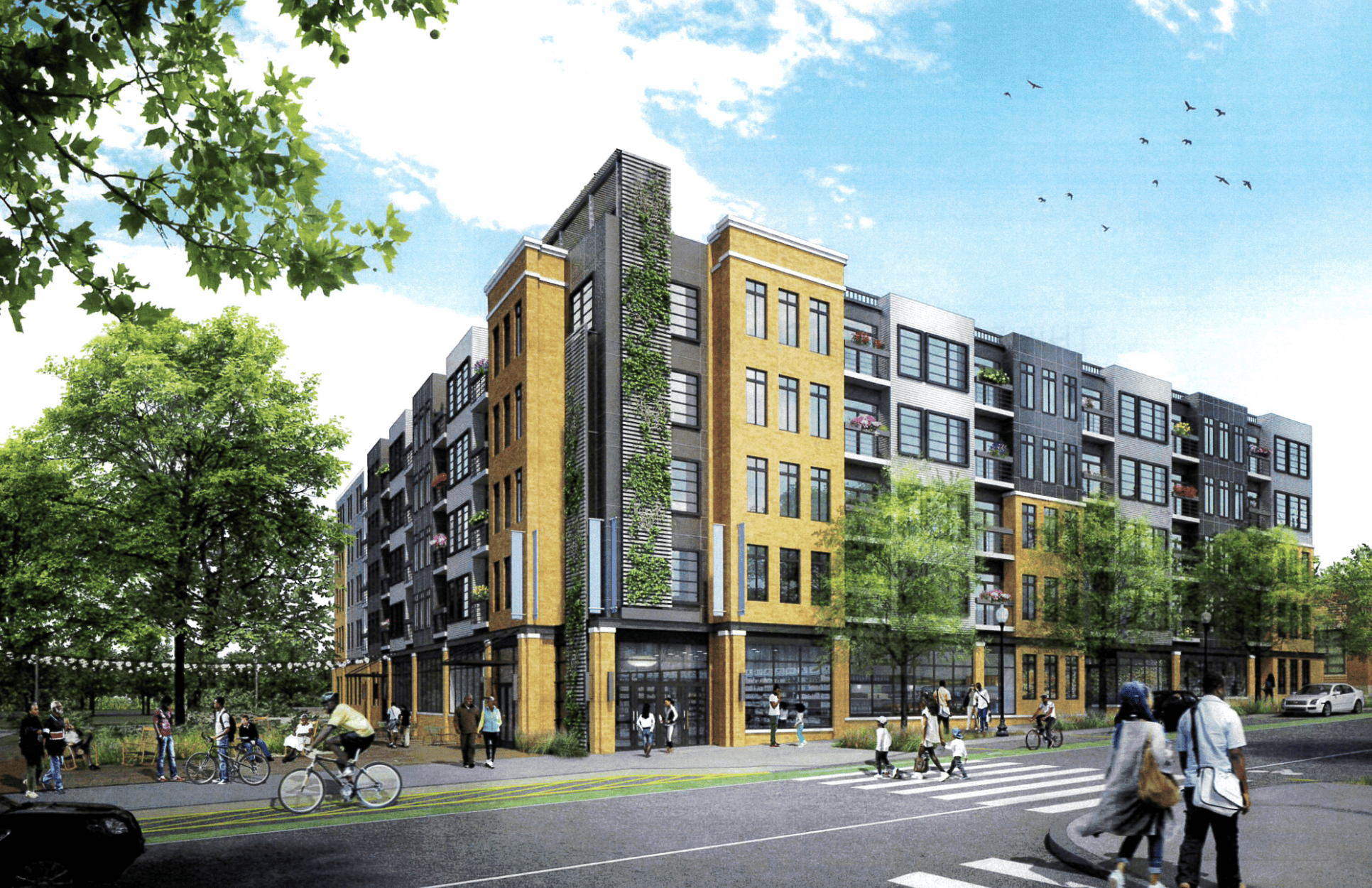 Headquarters

Ohio

Categories

LIHTC Project

Senior Housing
Historically significant affordable housing project for African Americans
Named The Asberry, the five-story, mixed-use building will contain 108 units of affordable rental housing for seniors aged 55 and above, along with around 5,000 square feet of commercial space. Leased from the DC Housing Authority (DCHA), Mayor Muriel Bowser and the Office of the Deputy Mayor for Planning and Economic Development (DMPED) broke ground, September 26, 2022, starting the development of the first building under the New Communities Initiative at Barry Farm, an area historically significant for African Americans.
Barry Farm was established in 1867 as a self-sustaining community for formerly enslaved African Americans. This new, large-scale development aims to revive the area's legacy of African American ownership and community bonds.
The rental homes types will be four studio units, 80 one-bedroom units, and 24 two-bedroom units. All 108 units will be affordable LIHTC units targeting households with incomes ranging from 30% to 80% of Area Median Household Income (AMHI). All units will have a refrigerator, electric range, central air conditioning, microwave, dishwasher, garbage disposal, and window blinds. Common amenities will include on-site management, activity room, laundry facilities, controlled building access, community garden, bicycle storage, and resident services.
The District has invested approximately $43 million in the first phase of the Barry Farm's redevelopment. The Asberry is expected to be completed in early 2024. The complete redevelopment of Barry Farm is expected to result in at least 900 new affordable rental and for-sale housing units, of which 380 will be public housing replacement units, and is projected to be finished by 2030.
Preservation of Affordable Housing, Inc. (POAH) and DCHA will act as co-developers. POAH, Inc. is one of the largest developers of affordable housing in the nation, and has the experience, expertise, and financial strength to make the project a success. POAH has offices in Boston, Chicago, and Washington, D.C. POAH has an ownership interest in 116 properties with over 11,900 units. Of those 116 properties, 99 properties with 9,587 units were financed with LIHTC equity. NAHT has syndicated 11 POAH developments to date.
Preservation of Affordable Housing, Inc.
Interested in becoming a Developer partner?