Valencia Park
Affordable Housing for Families and Veterans.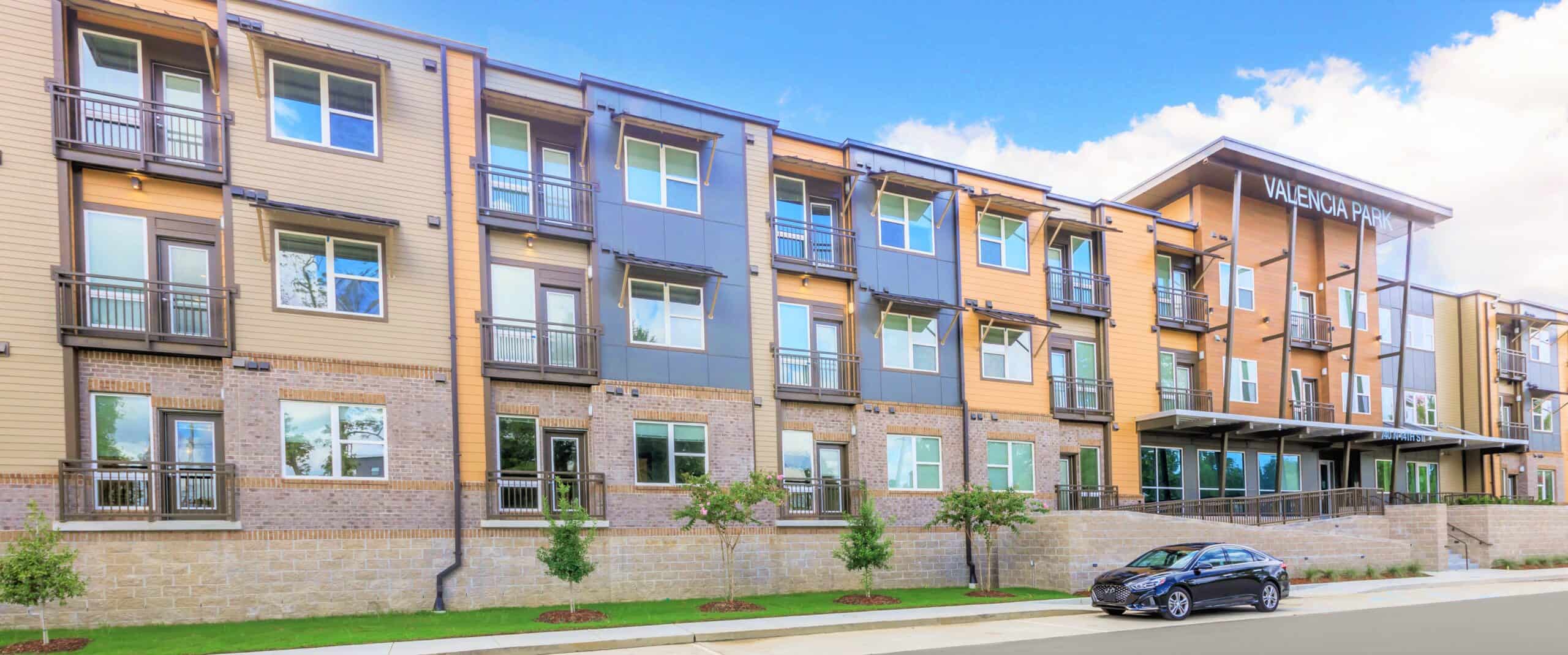 Headquarters

Portland

Categories

Families

LIHTC Project

Supportive Services

Veterans
Valencia Park stands as a modern residential beacon in Baton Rouge, Louisiana. This newly constructed building features a diverse array of 122 rental units, comprising 62 one-bedroom, 54 two-bedroom, and six three-bedroom accommodations. Within these, 98 units are designated as LIHTC, while the remaining 24 maintain market-rate pricing.
A commitment to community inclusivity is evident, with occupancy being income restricted. Seven units are tailored for households at 20% of Area Median Household Income (AMHI), 37 for those at 50%, and 54 set for those at 60% AMHI. This ensures Valencia Park caters to a broad spectrum of the local population, creating a balanced community.
Further emphasizing its dedication to community support, Valencia Park has reserved 61 units with a veteran occupancy preference, fostering an environment of respect and gratitude for their service. Additionally, 25 units prioritize families with children, ensuring they have a safe and welcoming environment. Notably, 25 of the veteran-preferred units are accompanied by a Housing Assistance Payment (HAP) contract, ensuring added financial support for those heroes who call Valencia Park home.
Formed in 2006, Renaissance Neighborhood Development Corporation (RNDC) is a collaboration between Volunteers of America National Services and Volunteers of America Southeast Louisiana. RNDC develops properties throughout Louisiana, collaborating with Volunteers of America Greater Baton Rouge and Volunteers of America North Louisiana. RNDC owns nine properties with 657 units. Valencia Park is the first development for RNDC syndicated by NAHT. Volunteers of America of Greater Baton Rouge (VOA GBR) will provide services for the tenants who are veterans or families with children.
RNDC excels in crafting top-tier affordable housing designs in urban locales, offering residents a unique, uplifting environment that surpasses typical market standards. Serving a range of working households, from education to retail sectors, RNDC prioritizes emerging neighborhoods close to employment hubs, ensuring robust public transport links and easy access to essential services. Moreover, their dedication to sustainability is evident in their adoption of energy-efficient designs, green material selection, and eco-conscious construction and maintenance practices.
Interested in becoming a Developer partner?